The most versatile Domain & certificate API
Domain Robot API
Flexibly integrate the technology behind AutoDNS into your systems with our API.
AutoDNS ROBOT
One API for everything.
Domains. DNS. Certificates.
Connect systems effortlessly, quickly integrate domain features & TLS/SSL services – we've already taken care of this all for you. That's time saved for your team and core business.
Other
providers
Domain management
Domain life cycle
Create. Renew. Restore. Transfer. Update. Delete.
Bulk functions
Create. Renew. Restore. Transfer. Update. Delete.
TLD launch phases
Sunrise / Landrush / EAP
DNSSEC (registry)
Key rollover
White-label
Emails & system notifications
Universal domain contact
One domain contact ID for all TLDs
Multiple registry accounts
Management of several accreditations per TLD
Policy management
Customized owner verification
DNS & zone management
Zones
Create. Update. Delete. Import.
Redirects

Resource records

Domain search
Domain Check

Recommendations

Premium
Premium domains from registries
Certificate management
Own CA credentials
Allocation of rights using ACLs
TLS/SSL life cycle management

S/MIME life cycle management

Code Signing life cycle management

User management
Management of users
Allocation of rights using ACLs
Object-user allocation
Allocation of various objects to different users
API protocols
XML

SMTP
Key / value
Microservices
Domain appraisal
AI-based domain evaluation
Domain zone scan
Root zone scan of 1,700 zones
Site scan
Website scan and technology analysis
SSL automation
SSL offloading and implementation
Trademark Clearinghouse
Independent TMCH management
Ready for automation?
Our Partner Managers will be happy to advise you on how to integrate the AutoDNS Robot API into your systems in the shortest possible time.
Easy integration
The detailed API documentation will help you with the integration via JSON, EPP & XML. You can also find information about our SDKs.

"The cooperation with a reliable domain registrar is imperative for us in order to continue growing worldwide. With InterNetX, we have a strong partner at our side who has been providing us with competent advice and support in the background over many years."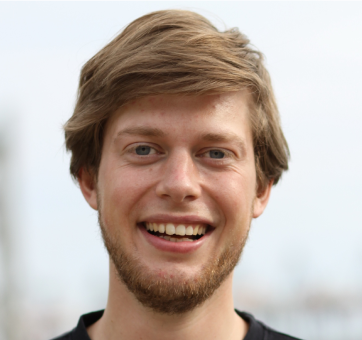 Christian Springub
Co-founder Jimdo