New functions
New widget for trademark zone scan
The trademark zone scan now has its own widget. The widget shows the results of the latest scan in the dashboard, allows new scans to be carried out and enables the booking of additional scans. You can add the trademark zone scan widget to your dashboard easily with the "Edit widgets" function.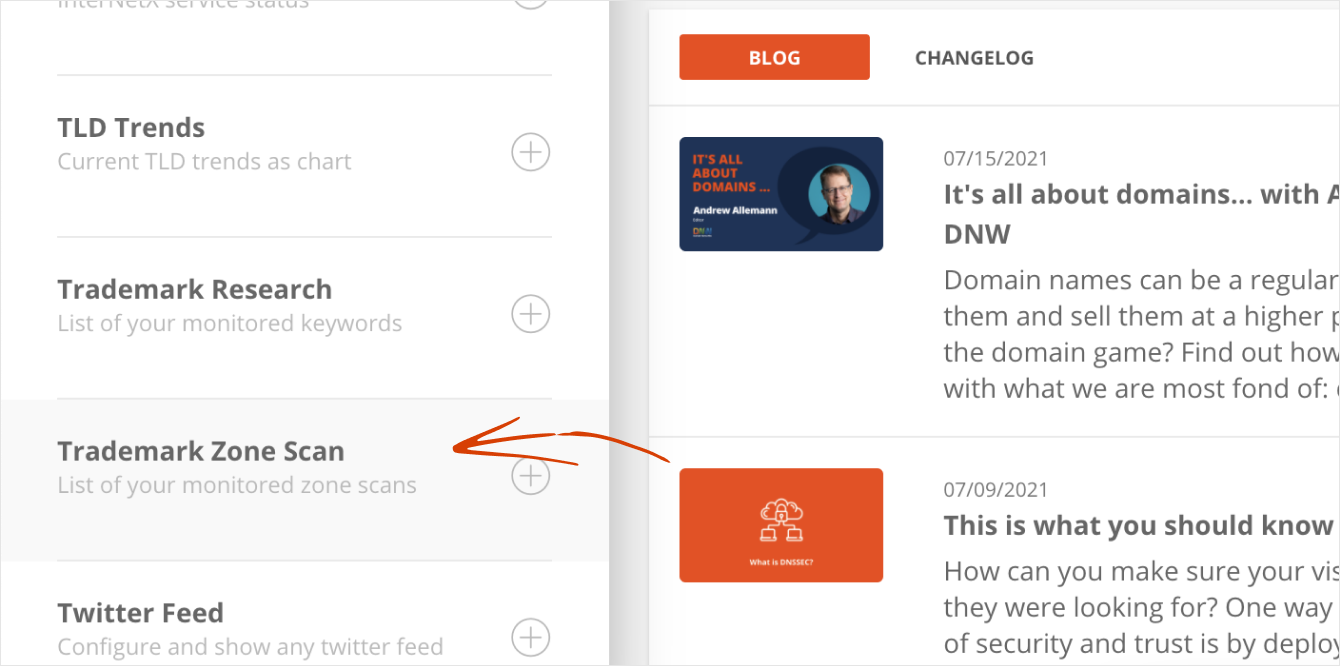 Portfolio - TTL filter for zones
The portfolio overview for zones can now be filtered according to TTLs. The operators <, > and =, as well as a combination, are possible. The new filter possibilities enable you, for example, to determine zones with low TTL values.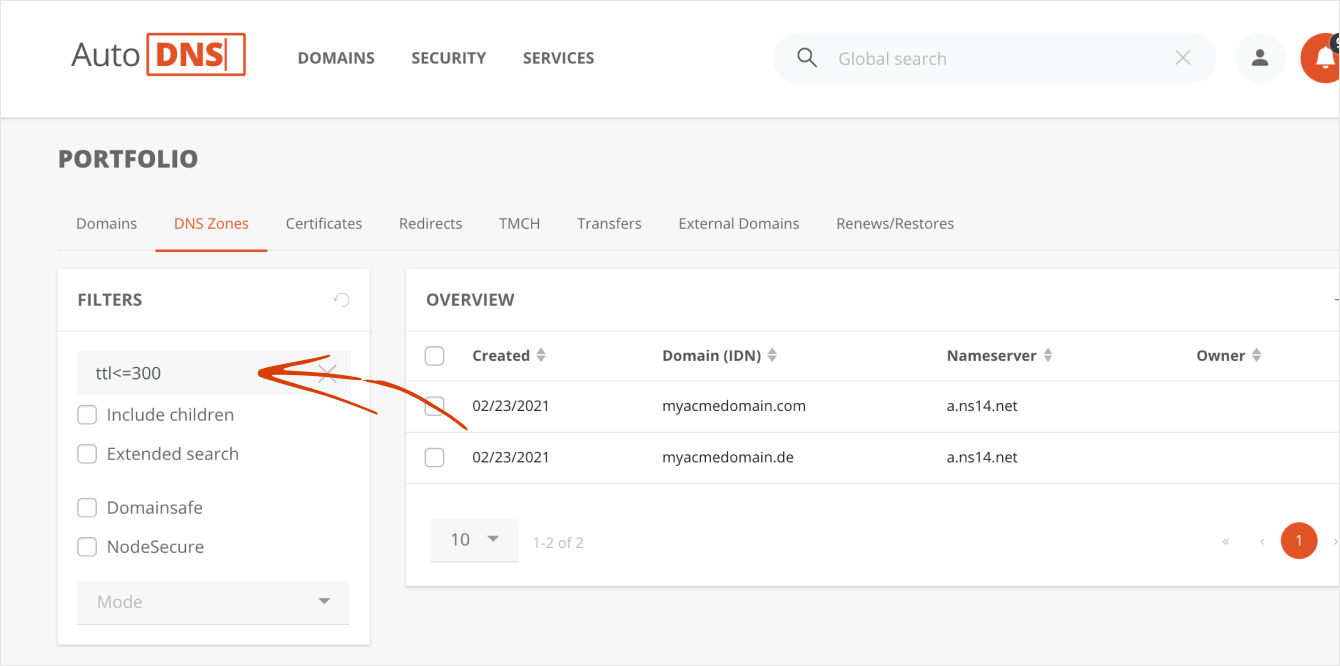 Improvements
Link for editing zones directly in domain form
The domain form now displays a link for editing the related zone, if a zone exists. This enables the user to change between the domain and zone form quickly.