New functions
Name server templates
The use of name server groups is now enabled in the shopping cart. Users can define the groups as favorites themselves. However, when selecting the group "user-defined name servers", the name servers can be specified individually in the shopping cart.

Bulk handle deletion in contact management
Handles can now be deleted in bulk. This makes it easier for the user to clear old handle data. A clean sweep is also possible by clearing all old handles, removing all contacts that are not in use.

Automatic transfer of existing name server with domain transfer
The shopping cart now allows, wherever possible, the name server of the previous provider to be transferred automatically when carrying out a domain transfer, which greatly simplifies bulk transfers.
Improvements
Name server IP / glue records
The fields for the glue IPs are now automatically displayed in the shopping cart when selecting "user-defined name servers".

Certificate orders possible in price overview and SSL details
SSL certificates can now also be ordered directly from the price overview. A possibility to order has also been integrated into the overview under "details".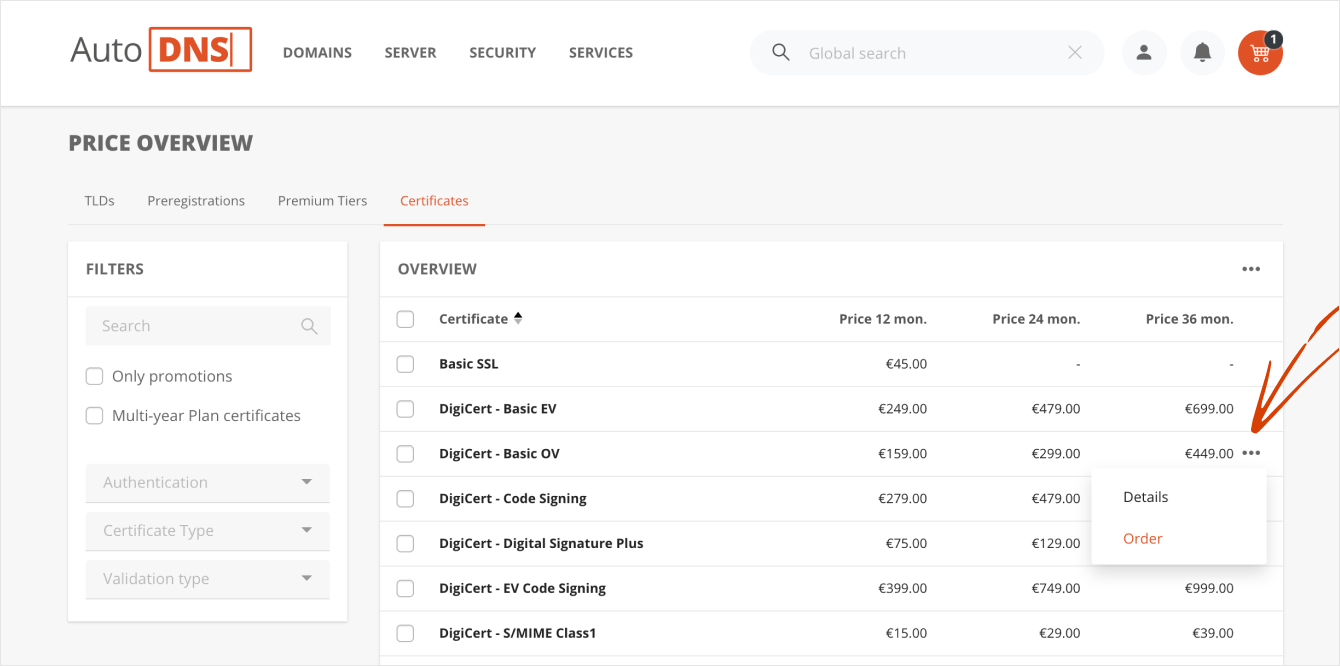 Menu redesign
The secondary menu, which was previously located on the side, has now been shifted to the header area.