New functions
Confirmation email for domain cancellations
A separate email confirmation can now be set for domain cancellations.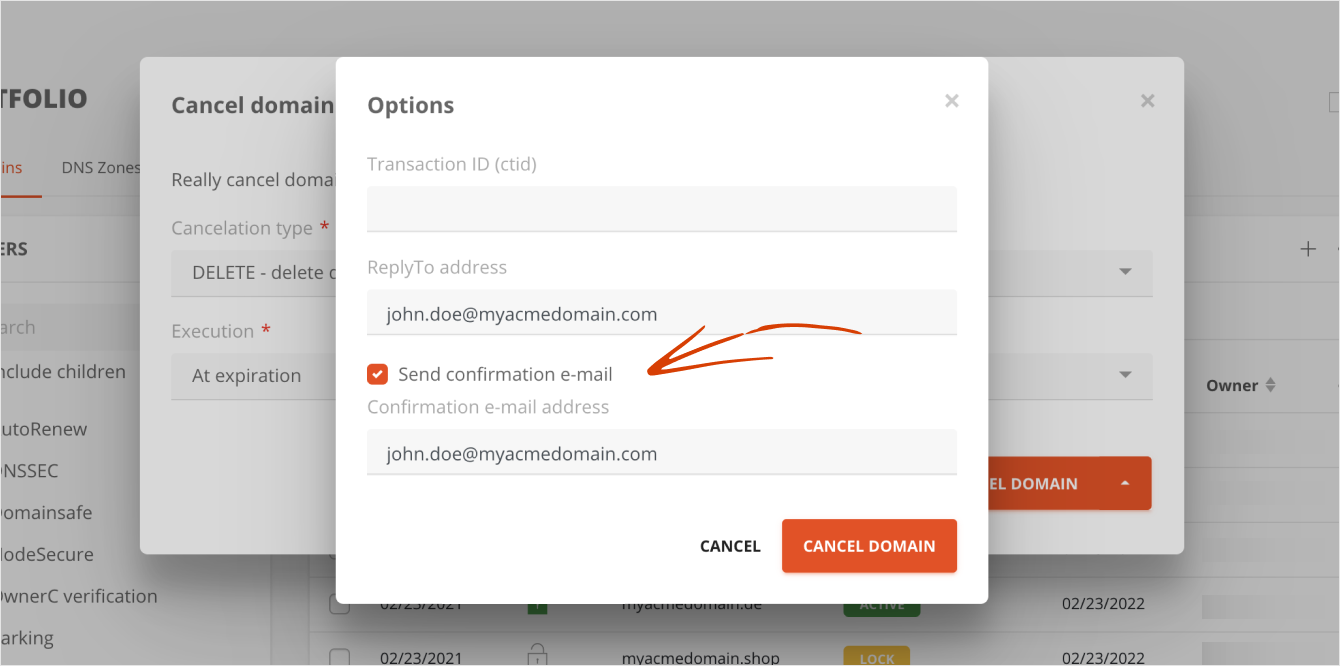 Filter criteria for cancellation status
The cancellation status "None" has been added to the filter function in the portfolio overview. This allows you to specifically filter out all domains that do not have an active cancellation.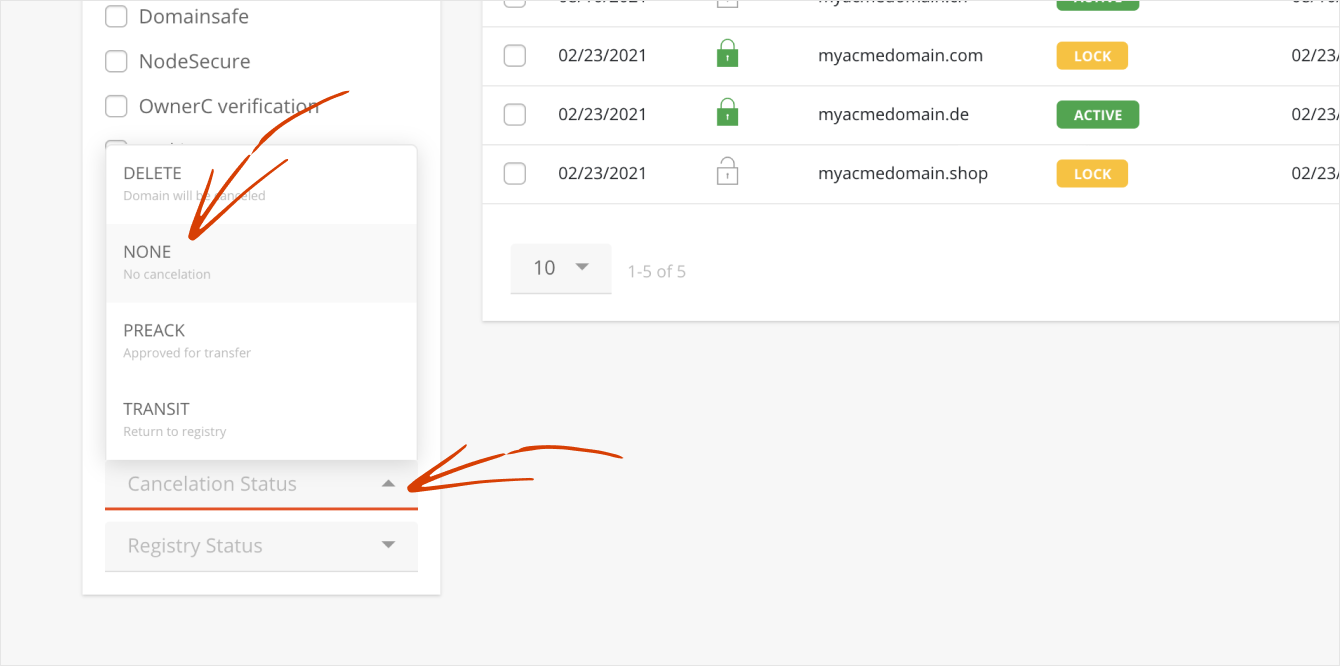 Improvements
Date specification now includes time
Until now, dates in the overviews were always displayed without the time specification. This information is now available via mouseover.