New functions in AutoDNS
Zone templates also for registrations and transfers
In the shopping cart, you can now start using your own templates for zone provisioning.
You can use this to create fixed templates for DNS settings and easily apply them to orders in the shopping cart.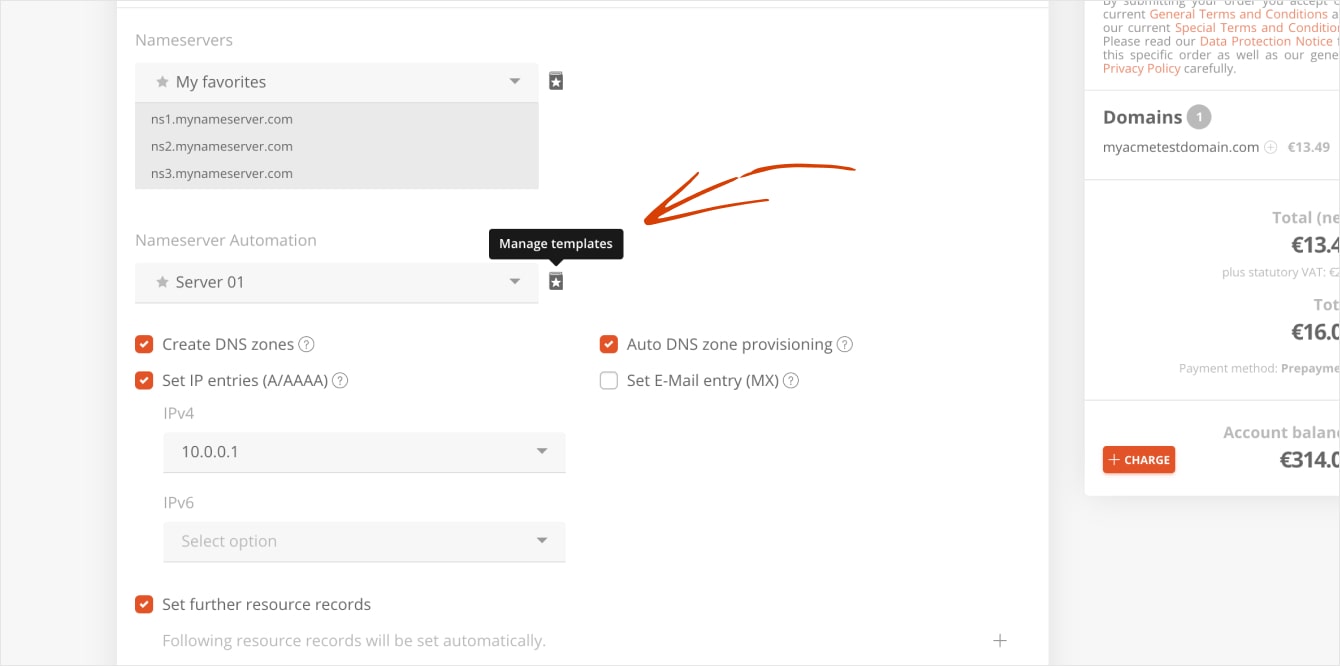 Certificates: Required reissues
Thanks to a new filter in the SSL certificate overview, you are now actively reminded of missing reissues. Visual reminders of outstanding reissues can be found at many other points in the interface.
To help you complete reissues as quickly as possible, they can now also be carried out in bulk.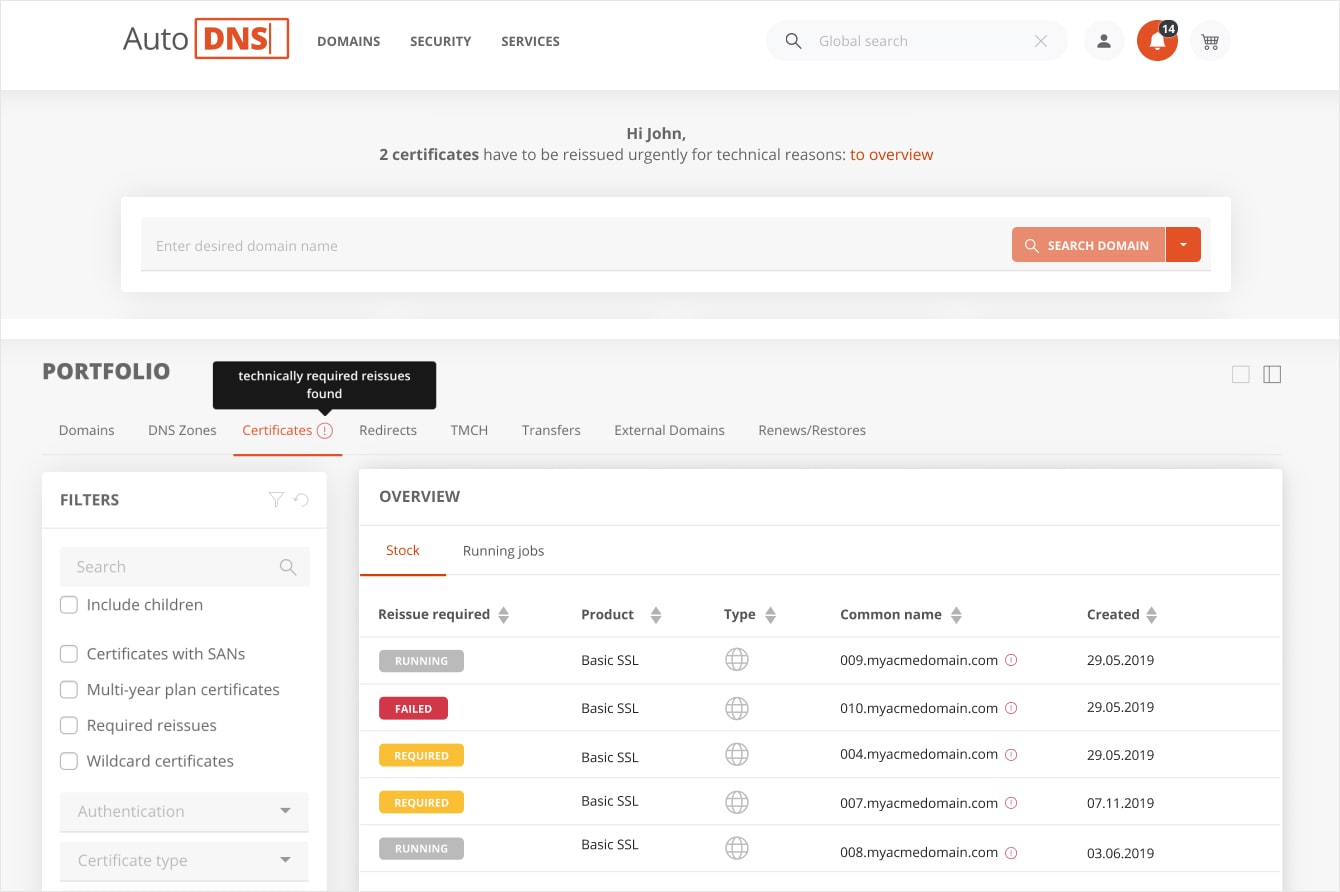 Improvements
New column in the tabulated portfolio overview
You can now apply the filters "Cancellation status" and "Expire" in your portfolio. Additional adjustments have also been made to the filter options.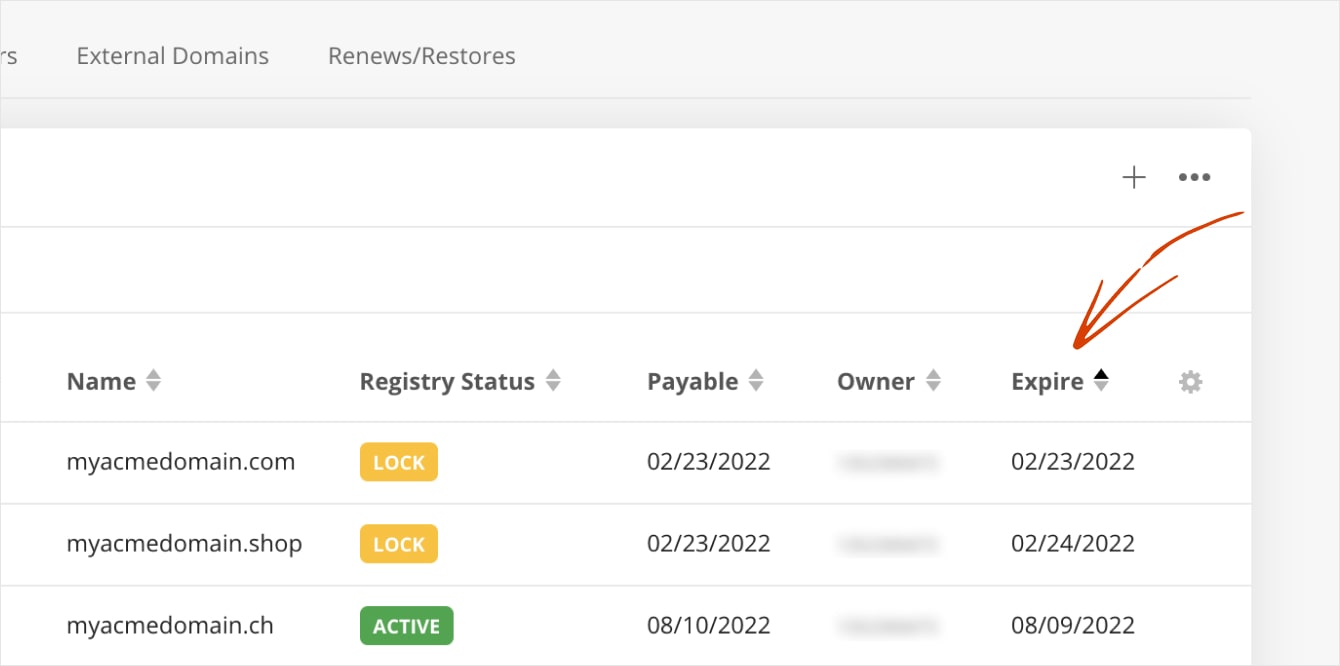 New functions in AutoDNS Pro
Migrating Personal AutoDNS URL to AutoDNS Pro
If you use both Personal AutoDNS and AutoDNS Pro and would like to fully change over to Pro, you can now migrate your Personal AutoDNS to Pro. All necessary information and instructions can be found in your AutoDNS Pro interface, where you can also start the migration process autonomously.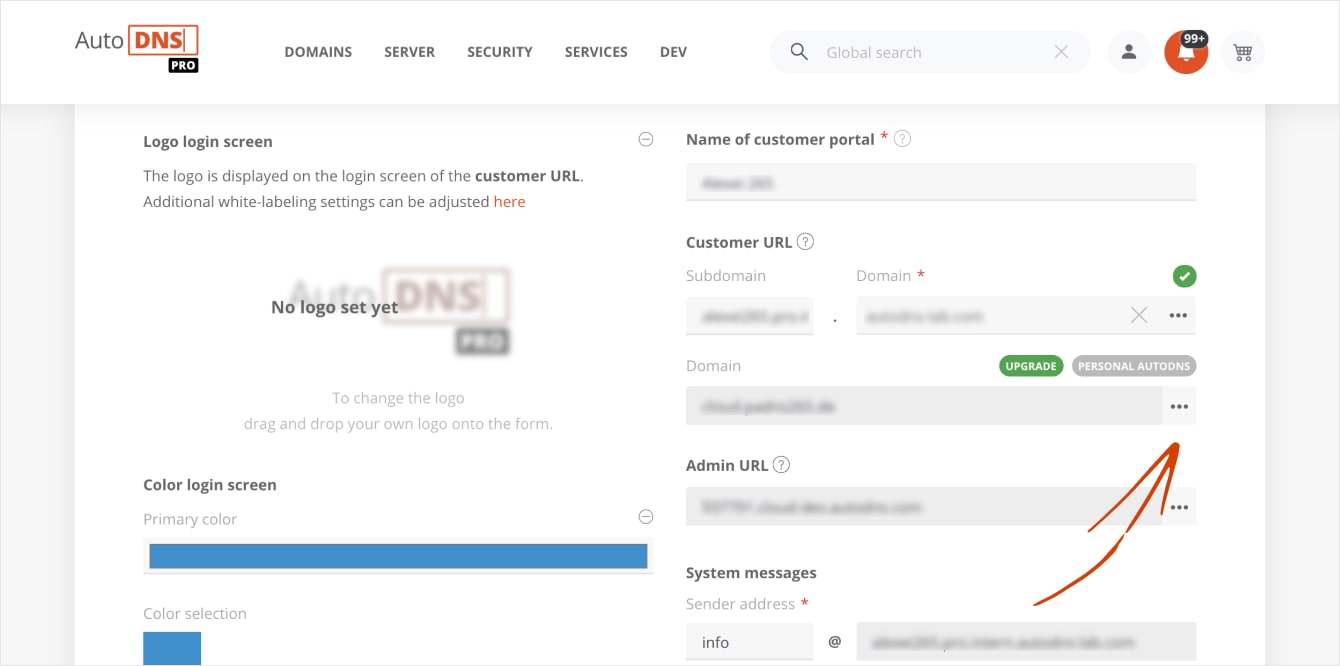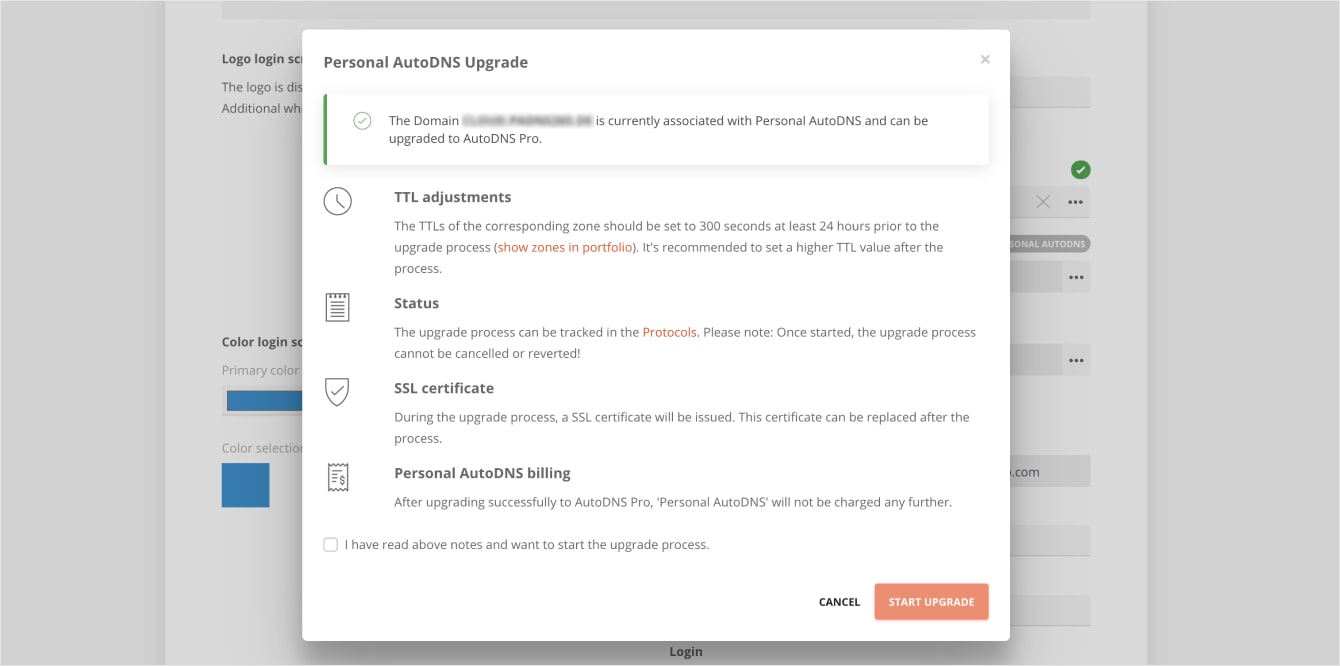 Improvements
2FA request for subusers
The new Pro feature allows you to request that your subusers use 2FA.
The feature is easy to activate in the Pro settings. When a subuser logs in, they are informed about the use of 2FA. This is only a recommendation – the activation of 2FA is not mandatory.