New functions
Own virtual name servers for NodeSecure
Now you can order your own virtual nameservers for NodeSecure as well. Under "Hosting -> Server -> Virtual Nameservers" you will find an overview of your ordered nameserver sets.
Filter and list function for bulk renews
In the portfolio overview for renews/restores, the filter for using your own domain lists has been extended. You now have the possibility to limit the domains that are up for renewal to a domain list that you already have available, using the new filter option. This way, only the domains you want are displayed and can be conveniently renewed.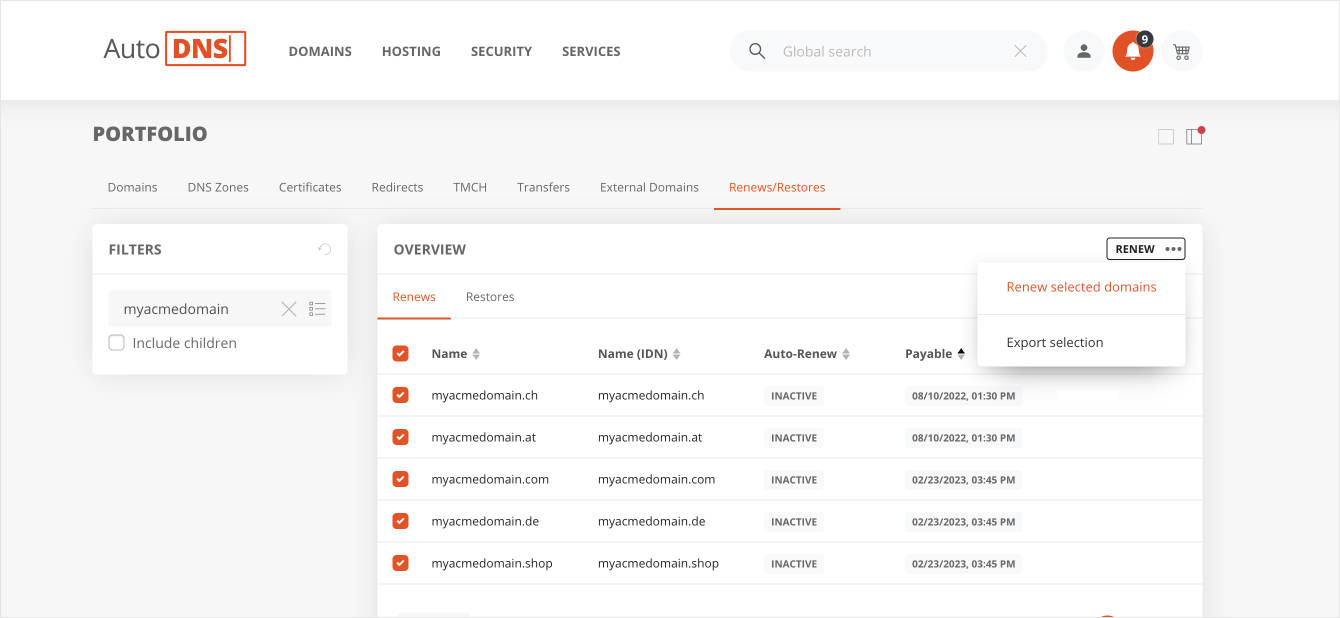 Highlighting promo offers
To keep an eye on all current promo offers, they are now highlighted with a green pill directly on the product cards. With a new filter function, you can now also search specifically for promos.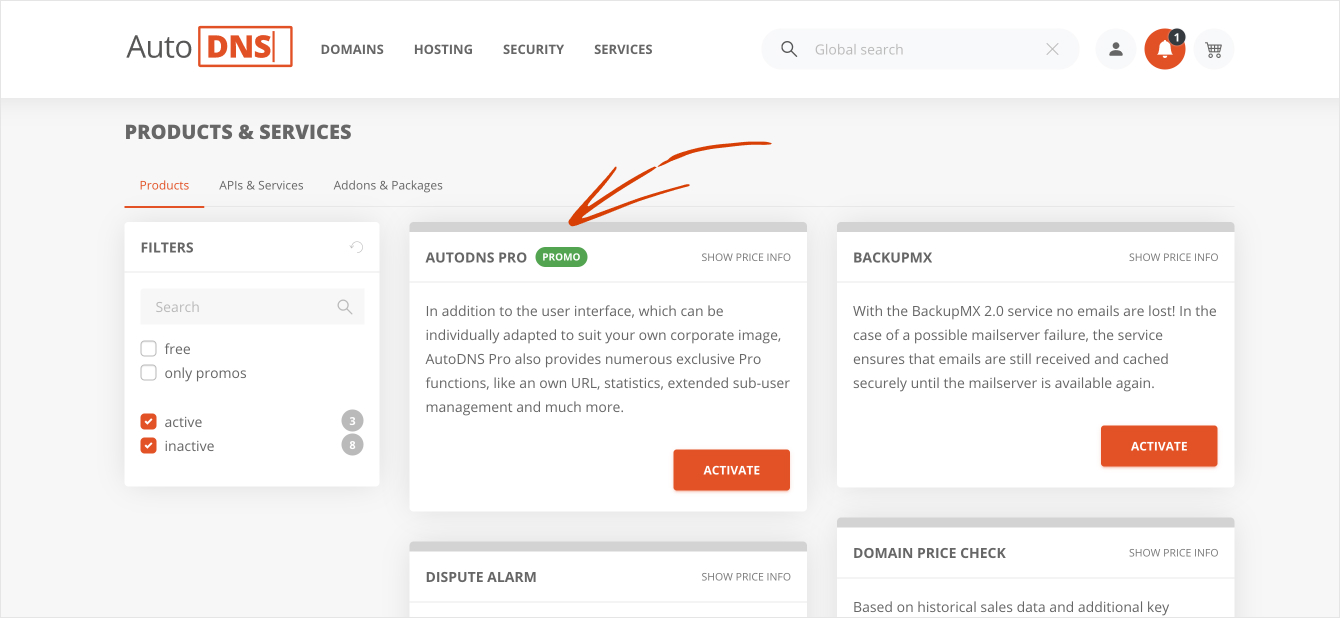 New: Verified Mark Certificate (VMC)
DigiCert Verified Mark Certificates are now available for order. VMCs enable brands and brand owners to display their brand logo directly in email clients, providing greater transparency and awareness in email marketing.
Optimizations
Improved password security
All user interfaces will be changed to new password requirements. In the future, at least 8 characters are required (previously 6), the complete UTF-8 character set is now permitted.
Extension of the table for the inventory export
To get more information about the domain inventory for export, more information options have been added. In the future, the following information about the inventory can be retrieved as well:
domainsafe
owner (user, context)
priceClass
privacy
privacyPlus
trustee
validCertificate