New functions in AutoDNS
Create screenshots with trademark zone scans
If a possible trademark infringement is discovered during a trademark scan, the relevant website can be recorded with the help of a screenshot thanks to this new feature. This helps you to quickly and easily document potential fraud sites.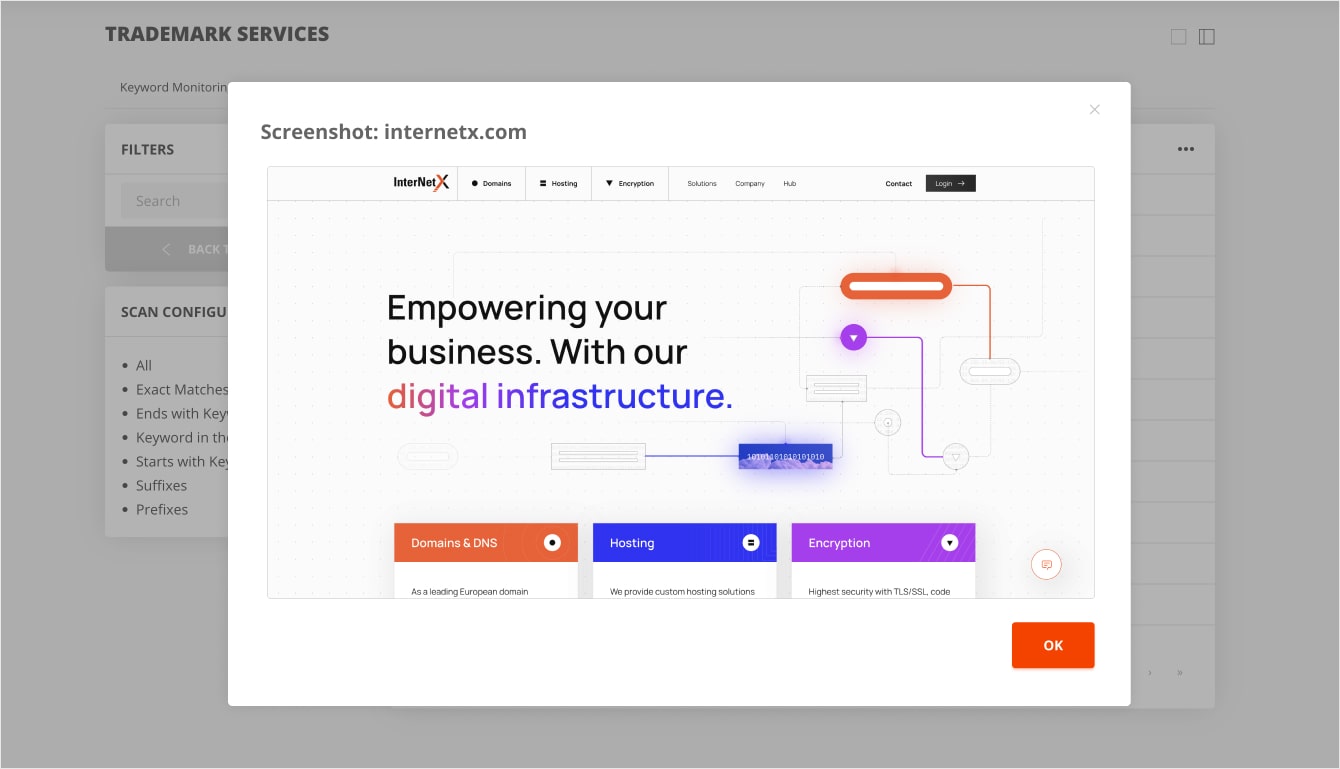 Keyword monitoring email notification
In case of any warnings after keyword scan has been completed, you now have the option to receive an email notification and can follow a deep link to view the scan result directly in the AutoDNS interface.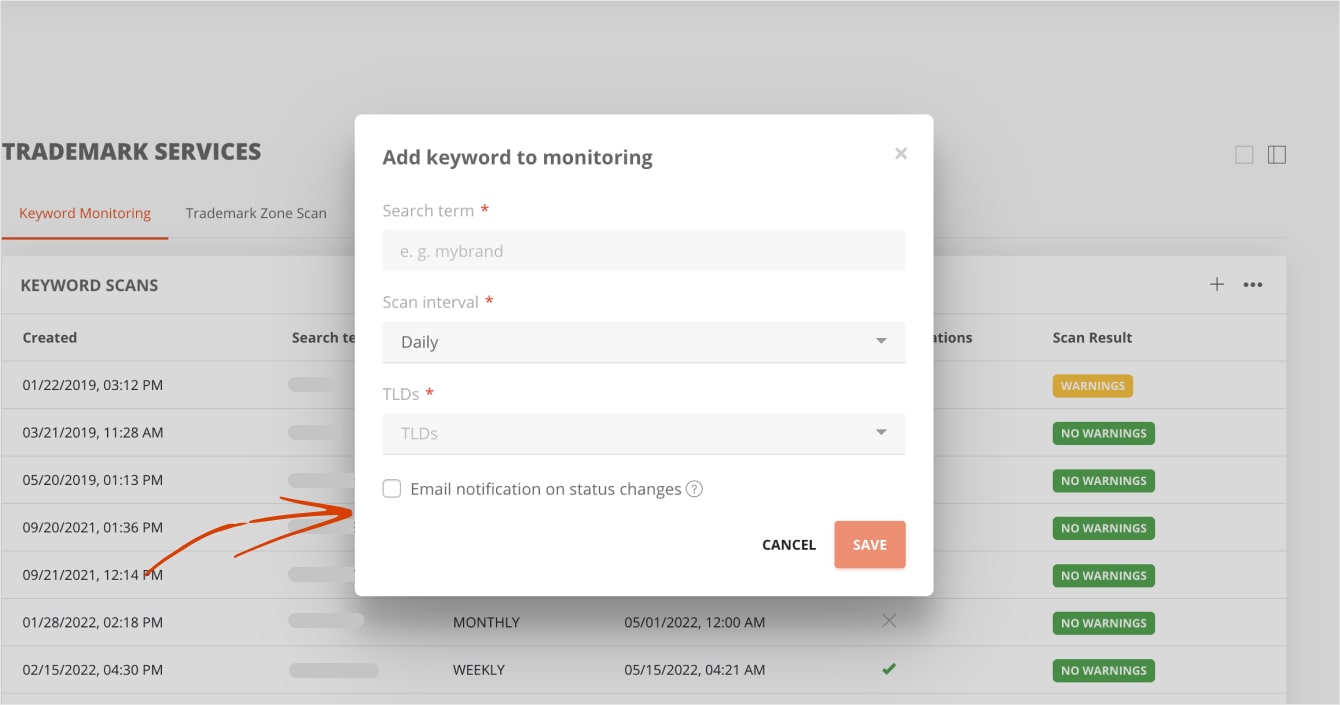 Extended SAN display for TLS/SSL orders
Additional alternative names will be listed under the new "SANs" tab in the order summary.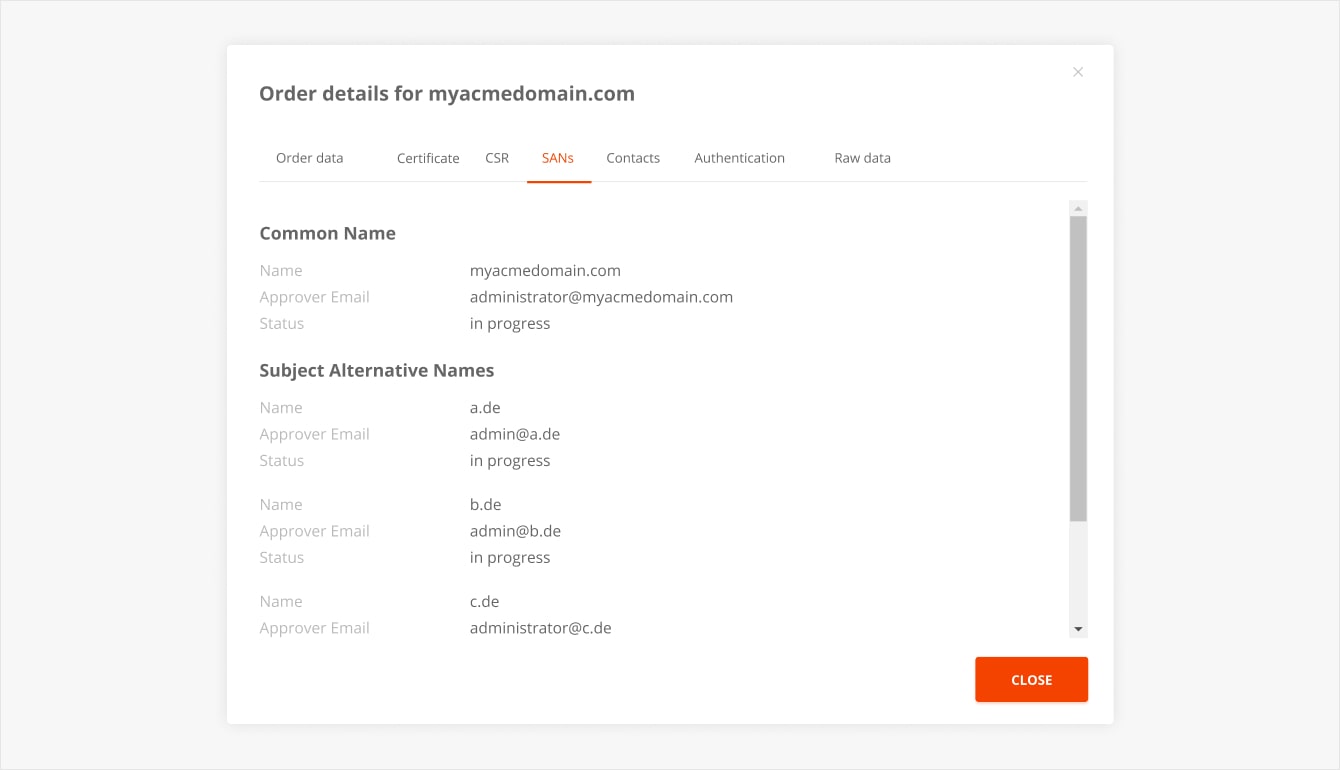 Optimizations
Product limit visibility
For more efficient monitoring of usage, the display of limits has been added to all product cards, if available. Products that are now "unlimited" have been adjusted.
Expire filter optimized
The expire filter has been optimized and implemented in the portfolio as well as in the renew/restore overview. You can now use the expire filter comprehensively for domains.
Improvement for bulk creates in domain multi tool
For bulk domain orders carried out via the multi tool, it was previously not possible to configure contacts or DNS settings in the shopping cart. The domain multi tool has now been optimized so that a list with all included domains is displayed, allowing you to directly configure the contacts for the order.
To enable the full generation of zones in bulk with domain orders, you can specify individual DNS settings in the shopping cart.