New functions in AutoDNS
DNS zones: Copy zone
The function "Copy DNS zone" is now available in the AutoDNS platform. With this convenient feature, all data of an existing zone (including records) can be copied and applied to a new zone.
TLS/SSL certificates: Expiry reminder
The configuration of expiry reminders for SSL certificates is now possible directly in the AutoDNS platform. Depending on the requirements, a specific reporting date and additional or alternative recipients can be configured.
Document management: File upload
A document upload has been added to the AutoDNS handle management. Depending on the TLD, written proofs such as a copy of ID may sometimes be required. These documents can now be added directly to the respective contact handle. If a TLD requires additional documents, you will now be notified proactively.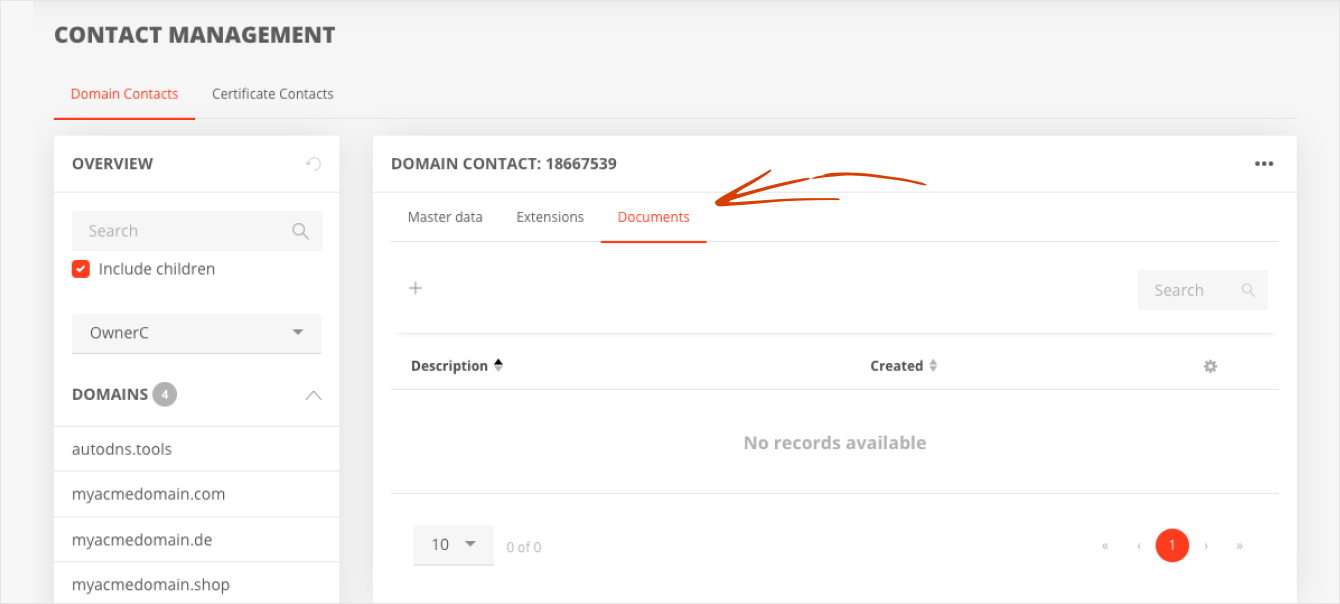 Enhanced order protocol: Registry reply
The order log has been enhanced to include direct information about the registry reply. The exact error message from the registry can help to identify and solve any problems more quickly.
Media Center: E-Papers & Reports
A new section called "E-Paper & Reports" has been added to the Media Center. There you will find various e-papers and articles with interesting and useful information about domains, IT security and many business-relevant topics.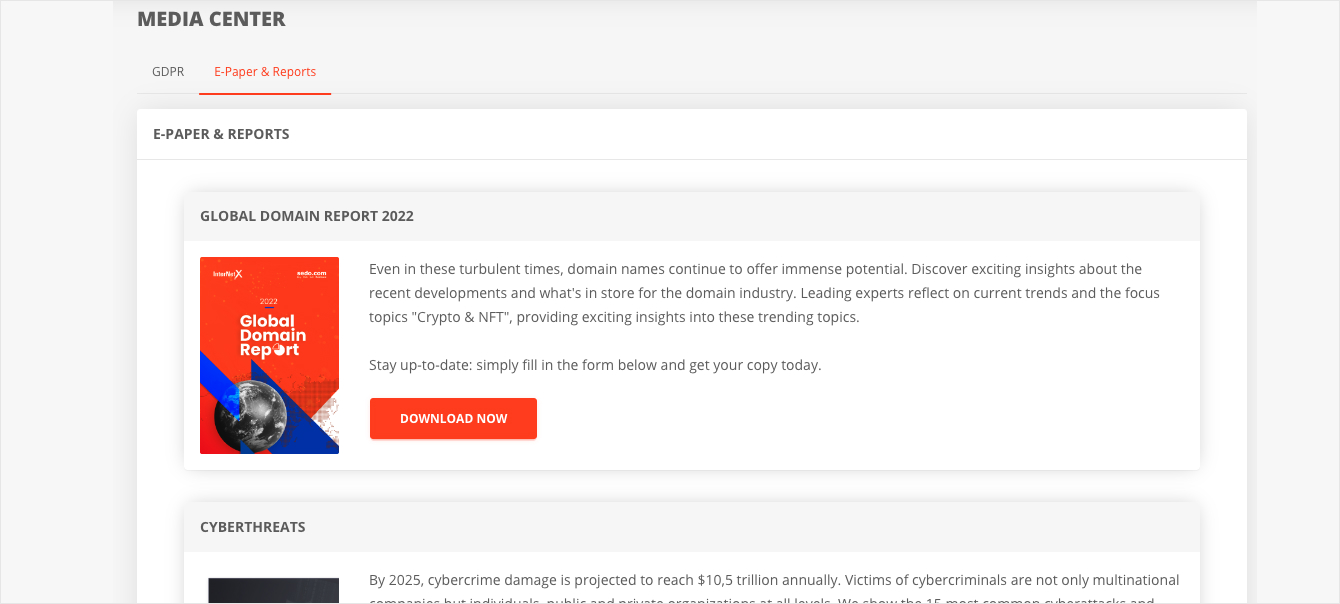 Optimizations in AutoDNS
Zone provisioning for external name servers
The function "Automatic DNS zone provisioning" has been updated. For all name servers managed by InterNetX, automatic zone provisioning is active by default. Automatic zone provisioning is not available for name servers not managed by InterNetX, in which case users will now be notified. A manual check by the user is no longer necessary.
Improved object user assignment
The object user assignment now also supports list search. This enables you to move objects (e.g. domains) selectively within your own user tree.
Bulk certificate renewal
The bulk renewal process for SSL certificates has been improved. Missing data and discrepancies in runtimes are now highlighted in order to avoid any resulting problems.
Improved redirector configuration
The redirector configuration options in the shopping cart have been enhanced to include the selection of the redirect type. Email-only redirects and combined email / web redirects can now be selected directly.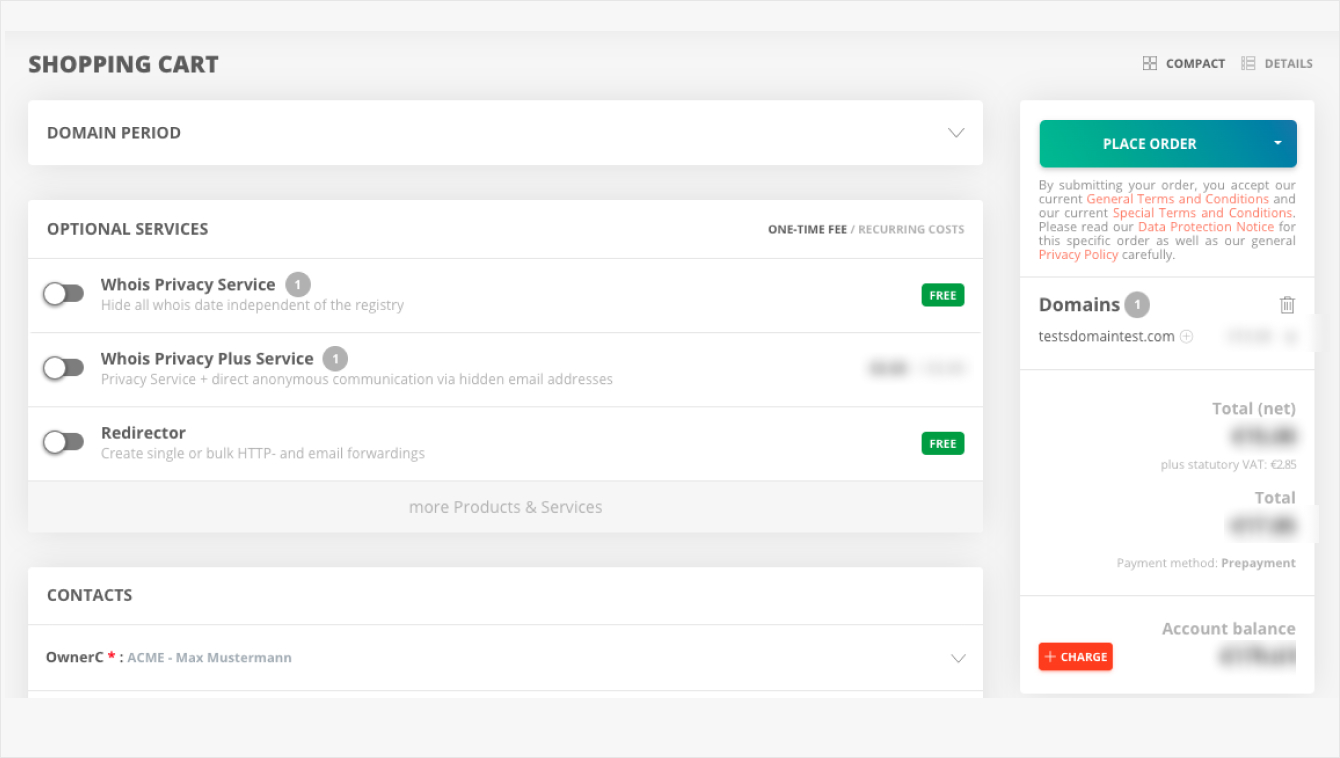 Bulk domain comments
It is now possible to add billing comments for domains in bulk. After selecting multiple domains in the portfolio, an invoice comment can be set when editing the domains.
Optimizations in AutoDNS Pro
AutoDNS Pro: Password reset for subusers
Previously, the password reset function in AutoDNS was only available to main users and their clones. Password reset can now also be enabled for subusers in AutoDNS Pro.