New features in AutoDNS
Bulk zone update
Changes to DNS zones are now also possible as bulk updates. In the overview of bulk updates, the number of the affected records is displayed for resource records. This simplifies the process of unifying zones.
Price management: new video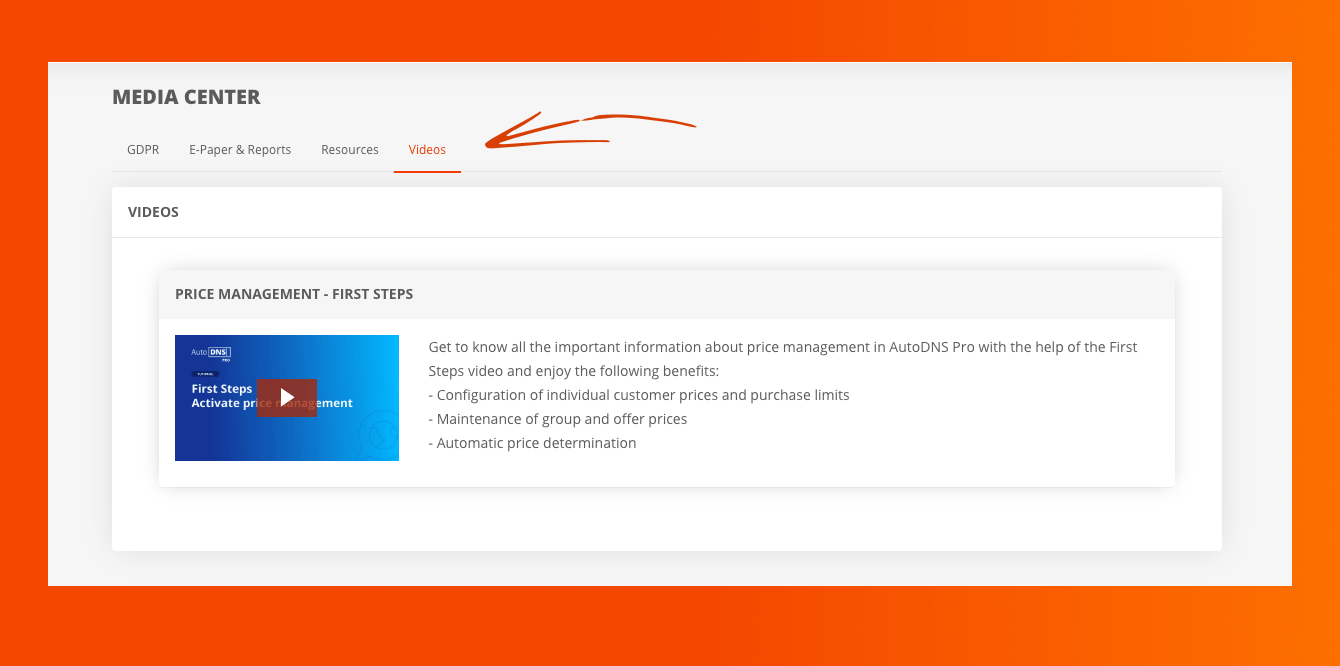 The AutoDNS Media Center has been updated to include the tab "Videos". To kick things off, customers will find a video on the new price management module, giving a useful overview of all important features and benefits of the new AutoDNS Pro feature.
Optimizations in AutoDNS
Improved zone history
The names and descriptions for the zone history have been optimized to provide a more consistent look and feel.
Certificate contacts: CSV export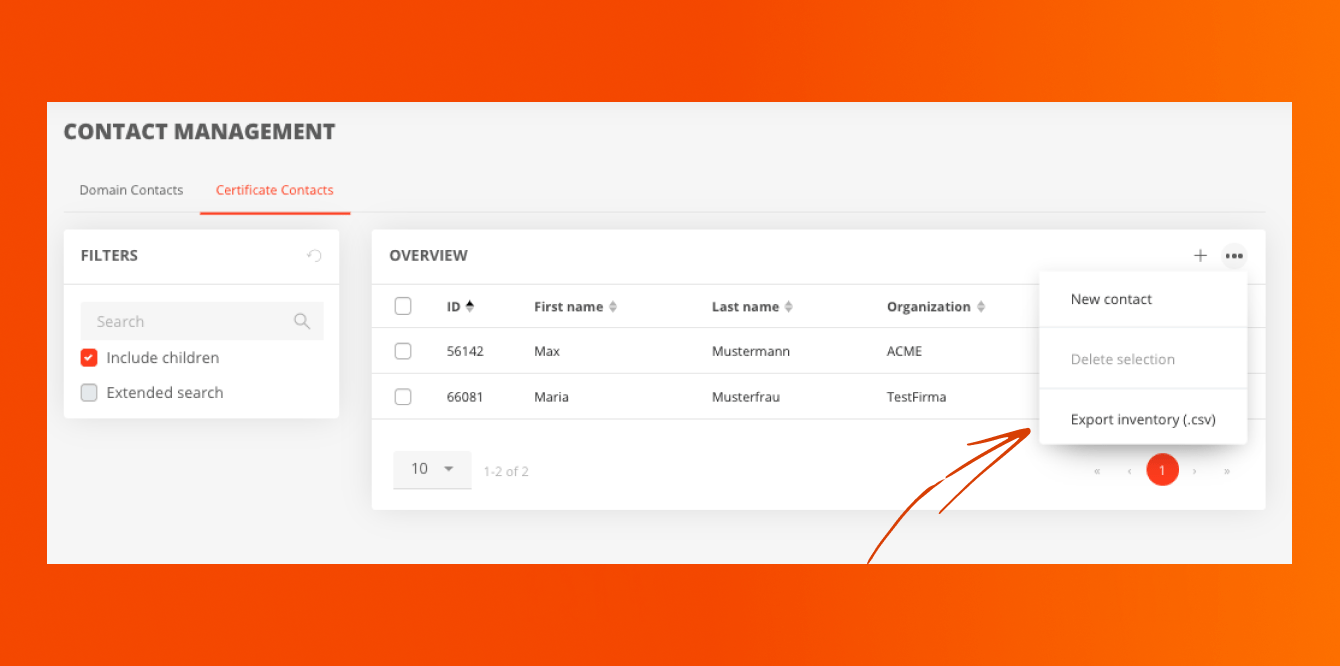 As with domain contacts, it is now also possible to export certificate contacts as a .csv file.
Improved display of price changes
The display of price changes (special offers and price increases) has been optimized in all price overviews. Price changes are now always easily recognizable and clearly highlighted in different colors. In addition, the filter options for promos and price increases have also been standardized.
Extended filters in the price overview
The list query for the filter in the price overview for TLDs and certificates has been optimized. It is now possible to enter multiple TLDs and query them simultaneously.
New features in AutoDNS Pro
Price management: price list import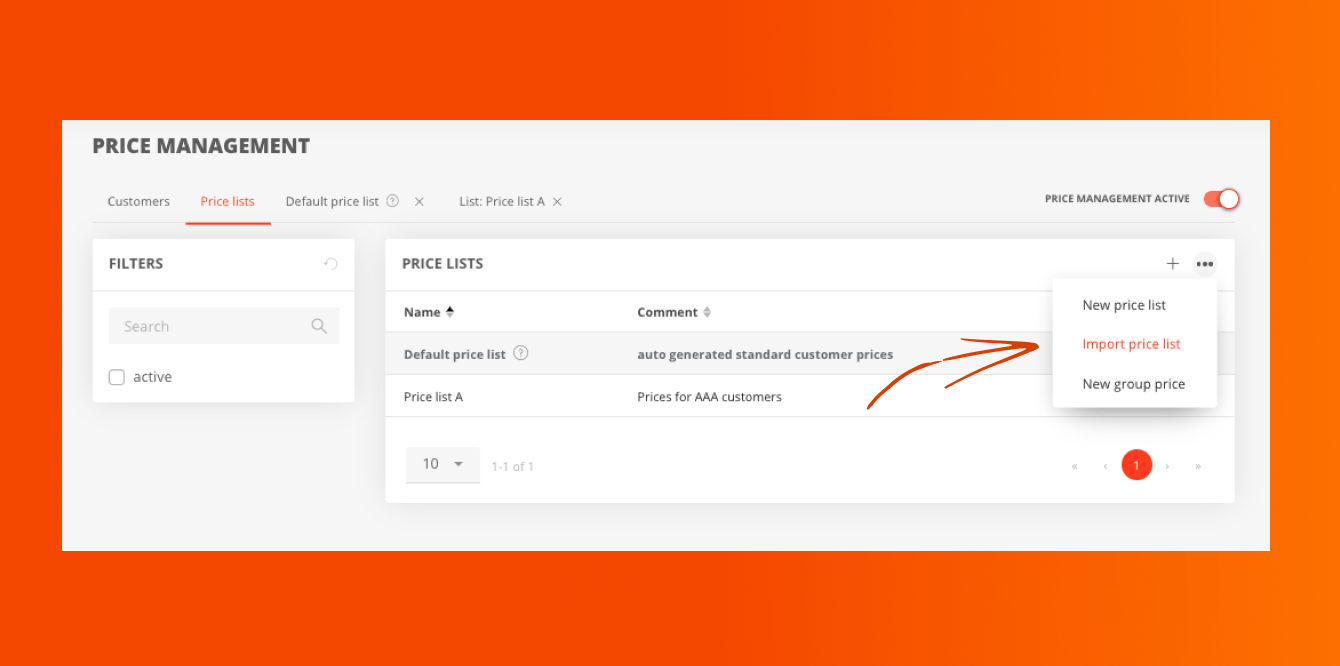 It is now possible to upload sales prices for the price list via the new price list import feature. This makes it easy to set prices for multiple products using a .csv file without having to make individual manual entries.
Optimizations in AutoDNS Pro
Price management: detailed price adjustments
For absolute price markups, it is now also possible to make adjustments in the cent range. Previously, price adjustments were only supported for full euro amounts. Furthermore, there is still the option to make percentage adjustments.
The new price management gives Pro users full control over their pricing. Upgrade now and benefit from many expert features.